To get to the corn boil, we took the road less traveled.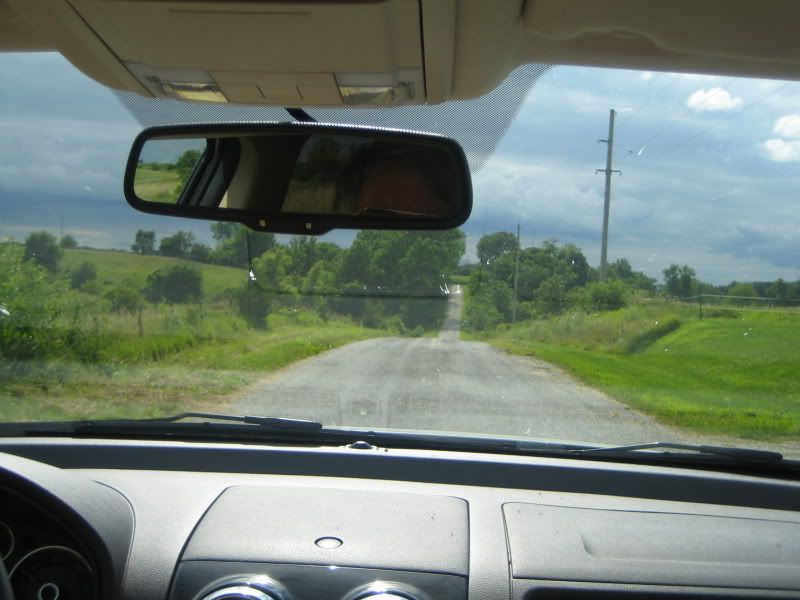 This is the international symbol for agriculture. I have a thing for barns. (Insert joke comparing me to farm animal here.)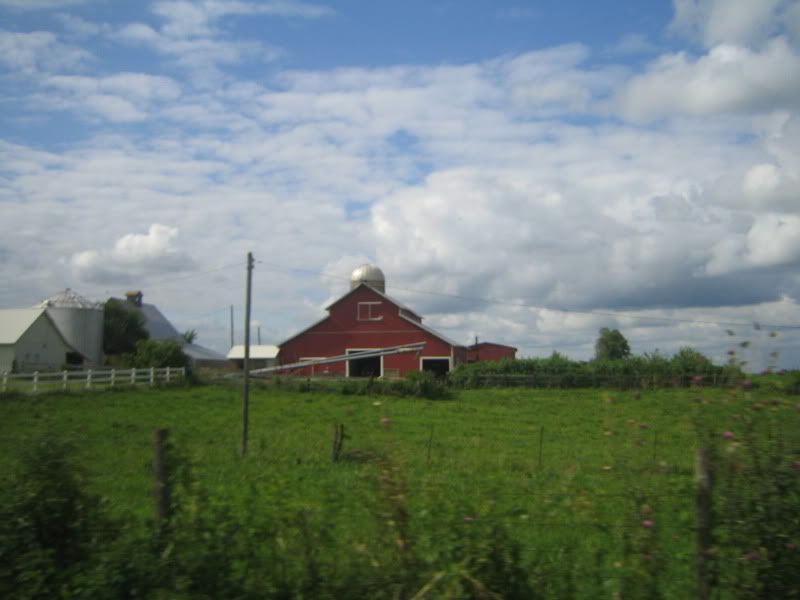 I think we found the corn boil.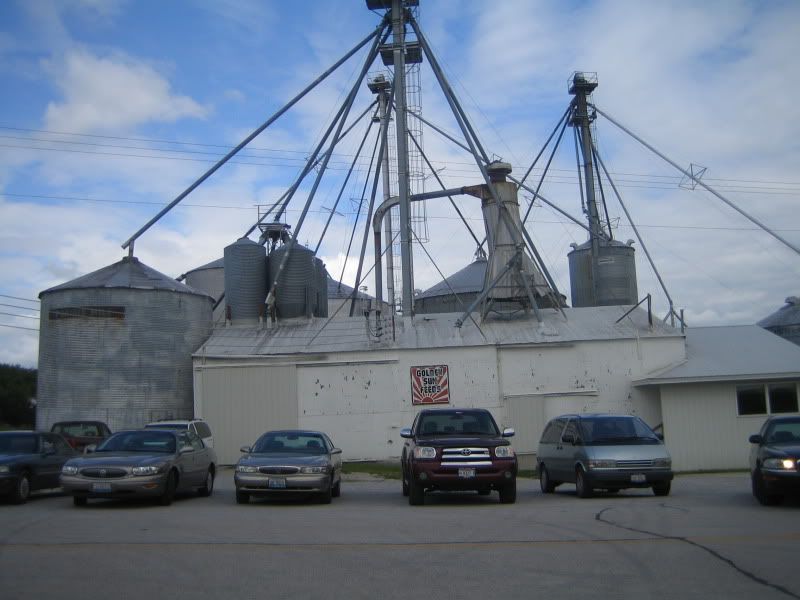 Many of our neighbors aren't so young. Actually the woman there across the table was a grade school teacher of mine. I told my niece, "That's one of my schoolteachers, but I can't remember which one, oh no!" Turns out it was Mrs. Holstein (real name, I'm not just making that up to make her sound farmery) the woman who called me "Honeychild" and taught me fonnix.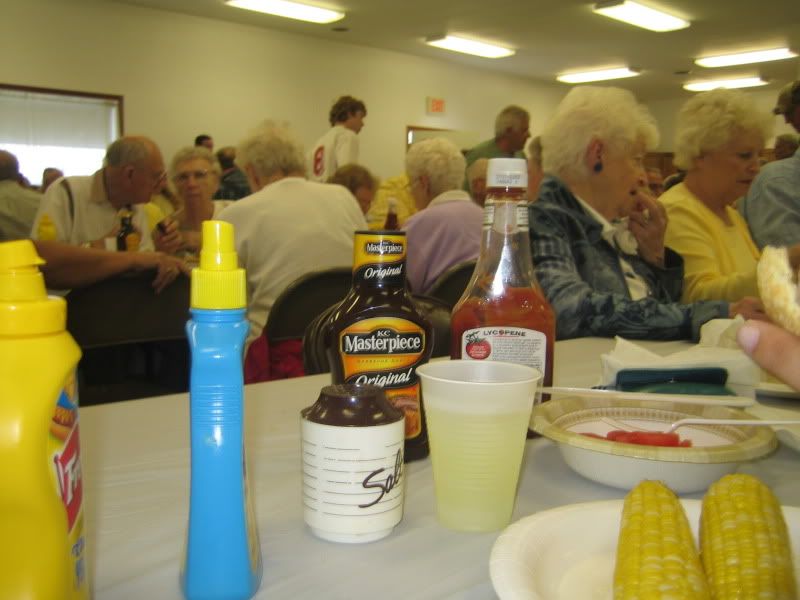 This is my niece's food. Corn, brat and melon. I had corn, grilled chicken and melon. My niece was supposed to be deployed, but during training she hurt her ankle quite badly, so they had to decide to send her home to recover and deploy her later. She was bummed, but a corn boil and an ice cream social make up for these disappointments.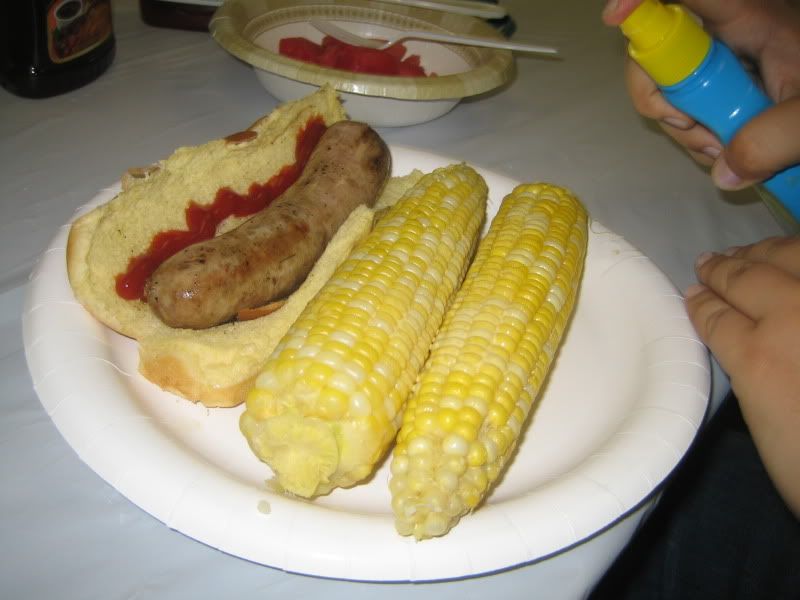 Obligatory corny photo. My niece took it. She said, "You can totally tell you're cracking up." I was. Sometimes when I look at pics of me ... my mother is there in my eyes.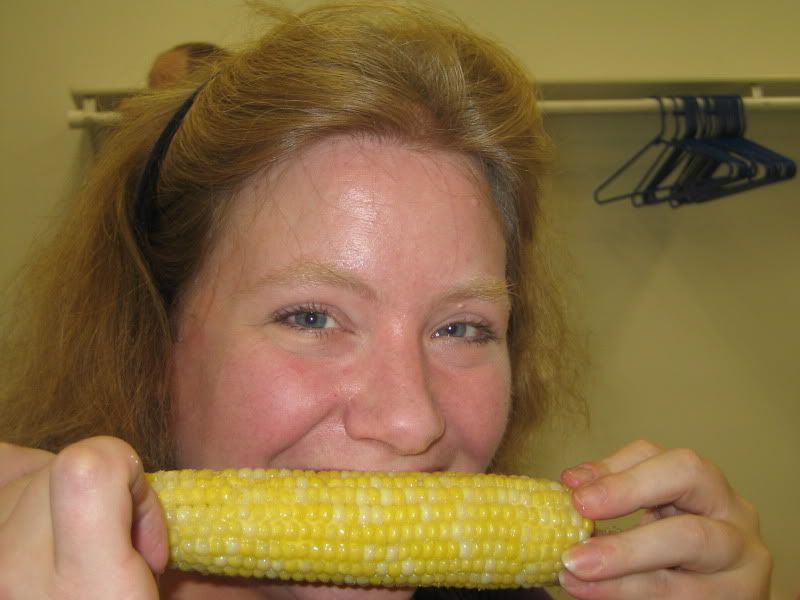 Does it get any better than this? America's best writers scribble about perfect rural summer days enjoying community rituals. Except for Steven King who wrote "Children of the Corn" and we will have noneofthat here, thank you very much.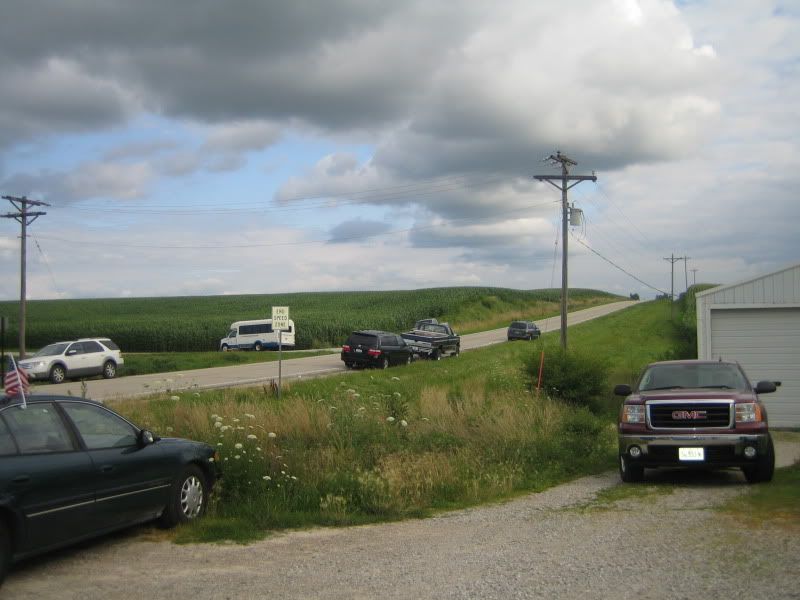 Hope you enjoyed this bucolic respite.